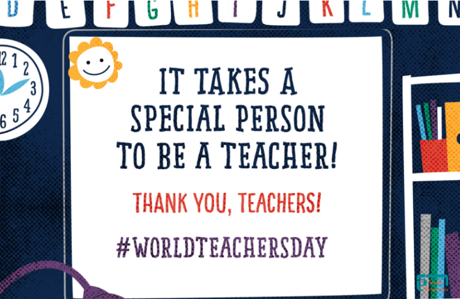 It's World Teacher's Day!
"A teacher who loves learning earns the right and the ability to help others learn." ― Ruth Beechick
Teachers have an incredibly difficult job. With the pandemic, this year has obviously made it particularly tougher. Whether they are teaching online or in a classroom, they deserve our appreciation, so take time to send a note or a message to a teacher today and tell them thanks for helping our kids keep learning.