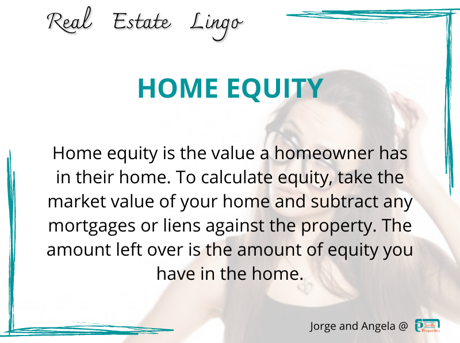 Home Equity is the value a homeowner has in their home.
To calculate the equity, take the market value of your home and subtract any mortgages or liens against the property. The amount left over is the amount of equity you have in the home.
Are you curious to know how much equity you have in your home? Reach out to us, we'll be happy to help.