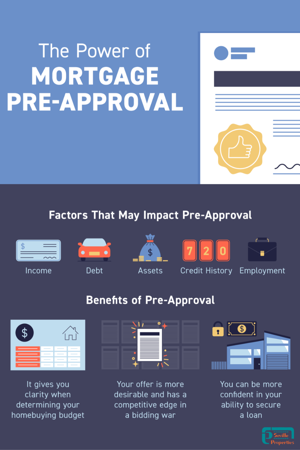 Disponible en español AQUI
A Mortgage pre-approval means that a lender has reviewed your finances and based on factors like your income, debt, and credit history they've determined how much you're qualified to borrow.
Being pre-approved for a loan can give you clarity while planning your homebuying budget, confidence in your ability to secure a loan, and a competitive edge in a bidding war. In today's market, connecting with a lender to get pre-approved may be the game-changer that helps you secure your dream home.
Reach out to us to learn more about this essential step in the homebuying process.
Keeping Current Matters. "The Power of Mortgage Pre-Approval [INFOGRAPHIC]" https://www.keepingcurrentmatters.com/2021/04/26/4-tips-to-maximize-the-sale-of-your-house/