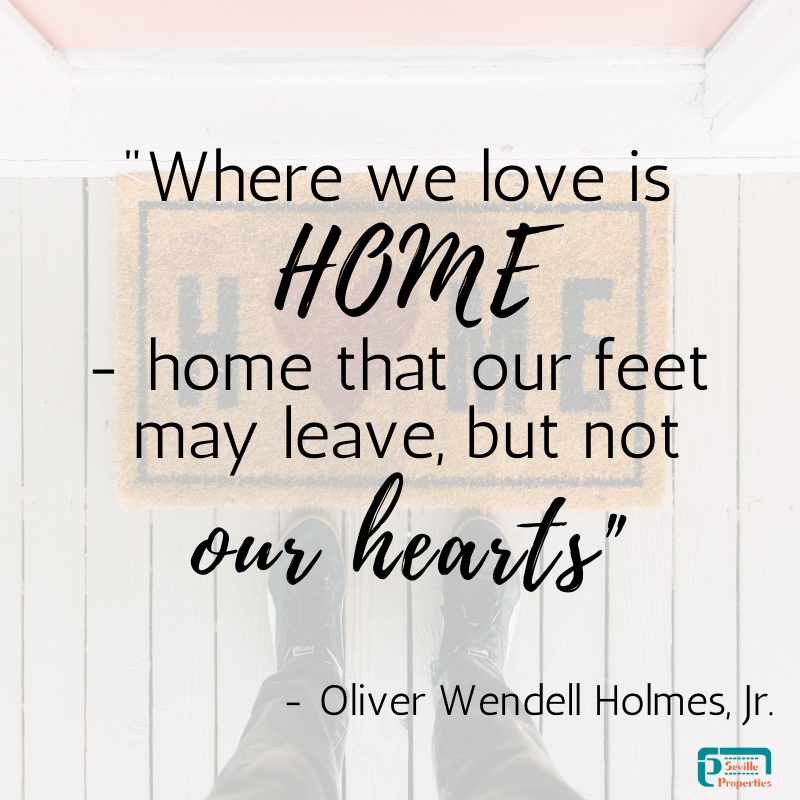 "Where we love is HOME- home that our feet may leave, but not our hearts" – Oliver Wendell Holmes, Jr.
During these crazy times it's nice to have a place of comfort that we can call home.
With everyone working and studying at home, you may find yourself needing more space. Reach out to us to find you a more comfortable home.